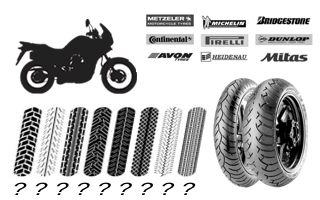 Informacje zawarte w tej stronie jest tylko dla twojej informacji. Jesteś całkowicie rozładować myNETmoto od wszelkiej odpowiedzialności w związku lub w wyniku roszczenia przez siebie i / lub osób trzecich za ewentualne szkody kolejnych do montażu opon nie jest dozwolony.
CONTINENTAL CONTI GO!


The new ContiGo is designed to the same exacting standards as Continental's range of tyres for larger capacity machines, providing the discerning commuter with the same ride quality, stability and confidence. The ContiGo is designed to give [...]
CONTINENTAL CONTI GO!


The new ContiGo is designed to the same exacting standards as Continental's range of tyres for larger capacity machines, providing the discerning commuter with the same ride quality, stability and confidence. The ContiGo is designed to give [...]