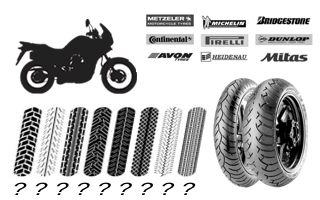 Informacje zawarte w tej stronie jest tylko dla twojej informacji. Jesteś całkowicie rozładować myNETmoto od wszelkiej odpowiedzialności w związku lub w wyniku roszczenia przez siebie i / lub osób trzecich za ewentualne szkody kolejnych do montażu opon nie jest dozwolony.
DUNLOP STREETSMART


Combining classic looks with modern technology, the new StreetSmart is ideal for older or classic bikes. Innovative Silica compound offers longer mileage and better wet performance. Ideal for lightweight and classic bikes - Stylish design - State of [...]
BRIDGESTONE BT 45


This all-round sports bias tyre is for imported and re-imported bikes and offers the same basic performance as the BT-45. Ideal for the rider who seeks overall high-speed performance.
DUNLOP K 205